Ogłoszenie numer: 6313668, from 2022-01-18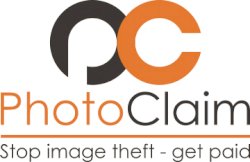 At PhotoClaim, we help photographers fight for their rights. We track their portfolios and detect commercial copyright infringements caused by companies all over the world. With an international network of attorneys, we can get the photographers the money they deserve.
We help photographers to live their dream
Operations Manager (m/f/d)
Location: małopolskie
Job description
You set objectives for the operational team and pursue their execution,

You cooperate closely with teams within the company to identify how to increase productivity (operational team, finance, IT, marketing) and bring own ideas in this regard,

You grow the efficiency of the current processes and set up new ones to increase organizational capacity,

You liaise with the team and provide training, tools and techniques to enable others to achieve quality standards,

You investigate causes of quality problems and propose solutions,

You lead, motivate, and support our team within a time-sensitive and demanding environment.
Requirements
You have a university degree in operations management, business administration, or related field,
You have 2+ years of proven experience in an operations management position,
You have knowledge of organizational effectiveness and project management,
You are an analytical problem solver, adaptable to change and able to execute quickly,
You're a team player but you are also able to work independently,
You have knowledge of general business software and aptitude to learn new applications,
You're willing to lead the team from within, not from above,
You are fluent in English.
We offer
Remote work,
Performance-based bonuses additional to regular compensation,
An opportunity to grow together with an organization that is well past the proof of concept with currently approx. 30 employees,
Meaningful work in an international environment to ensure justice and opportunities for photographers,
Experiencing the joy of leadership in a non-hierarchical (but still structured) Holacracy environment: https://www.youtube.com/watch?v=MUHfVoQUj54
About us:
Daria and Nico Trinkhaus started their first company PhotoClaim in 2015, after discovering numerous copyright infringements on Nico's photos and after testing and developing a basic version of the current service with a few photographer colleagues. Since then, the company managed to collect more than 8 million Euro for photographers, growing its revenue with an average annual growth rate of 47% prior to the COVID year 2020.
To date, PhotoClaim has no outside investors and is profitable since 2019. We have a worldwide client base and are strongly connected to the travel photography industry but also serve photographers from different industries. We monitor and protect their images online and help regain their money whenever copyright infringement was detected.
Being now well-structured also internally, with a young and ambitious team, PhotoClaim is ready to enter the next growth phase. We plan to diversify further into different photography industries, grow our international legal connections by partnering with existing law firms or even setting up our own in countries with favourable jurisdiction. With good strategy and execution, owing our success to the efficiency of our organizational processes, it should be possible to grow our Company even 7-10 times in the next 5 years.
We stay focused on maximum productivity, while maintaining an environment of trust, diversity, and inclusion within the team. Having gained the trust of photographers worldwide, we also see still many ways in which we can help them further.
We will continue to work hard to make sure our clients get the money they deserve.
Please add the following clause: I agree to the processing of my personal data for the needs necessary in the recruitment process.